- Happily there are still new Regency authors to be discovered!! (smile) I have discovered several.

*** Sharon Watson, author of "THE PARSON'S DAUGHTER". An e-book by Starlight Writer Publications. Sharon's story is about the inheritance of the younger son - the parson, and how his daughter copes.

*** Kathryn Smith's first book "ELUSIVE PASSION" published by Avon is a story of an attractive rogue and the lady who is posing as his mistress. Kathryn has included Czar Alexander's visit in 1814 and there is also mentions of Kean, Lady Jersey, Princess Charlotte and Princess Caroline. Kathryn said, " What got me started on this book…I guess I like the plots where the hero has a misconception about the heroine - not that she's necessarily not a virgin, but that's she's something other than her true self. And I like strong heroines - women that are going to survive no matter what. Call it a "Gone With the Wind" complex (grin)."

***Dorothy Compton has a new book coming out in April. HONORABLE INTENTIONS is from Awe-Struck Publications and is the story of a marriage of convenience. The Marquess of Burlingale must marry the Cit's daughter or let his family sink into poverty? He never expects his choice to lead to love! Victoria must marry the Marquess or be banished to her hated aunt's home. She insists it must be a marriage of convenience. Once wed to the handsome lord, she wishes his intentions were not quite so honorable. As for him, he long ago regretted the vow he longs to break.

*** Judith Lansdowne's new book THE MYSTERY KISS (4-01) is the first of her traditionals. Judith, "The hero and heroine are older than usual. Fleur is a shipbuilder's daughter who was convinced to marry for a title, was abused by her husband and Society. Hartshire is a widower who thinks that his advanced age is why no other woman other than his first wife an ever love him. It's a bit of a Cyrano story. It's a mixture of love, laughter and suspense." She is also in ONCE UPON A WALTZ anthology (3-01).

*** Anne Gracie, "GALLANT WAIF" will be published in April 2001 as a Harlequin Historical. Before that, TALLIE'S KNIGHT will come out as a Harlequin Readers Choice in March, along with some other Regencies. TALLIE'S KNIGHT is not strictly a regency, being set in 1802-3, during the short lived Peace of Amiens and set largely in Paris and Italy. For those who have been trying to get M&B Historicals, as well as the Readers Choice editions, Harlequin Historicals have picked up a number of regencies from M&B, which is a new thing. If there are particular M&B historical authors or titles you want, ask Harlequin Historicals in Ny. Also you can buy them on the UK amason website http://amazon.co.uk."

***Julie Byrne (SCANDAL AND MISS SMITH a 10-00 Harlequin reissue) will be having a new release in July titled AN INDEPENDENT LADY. Julia is also an Australian M&B author.

***Shannon Donnelly, " My second Regency, A DANGEROUS COMPROMISE, is due out from Zebra in June 2001. Plus I'll have a short story in the AUTUMN KITTENS Anthology from Zebra in October 2001. And UNDER THE KISSING BOUGH is due in bookstores in late 2001. I'll have a Valentine's story out in 2002, and two more Regencies out in 2002!"

***Stephanie Laurens, Victoria Alexander & Rachel Gibson anthology SECRETS OF A PERFECT NIGHT - Once upon a time, three young women each attend a New Year's Eve ball...The moon shone brightly, music filled the air. Kisses were stolen and promises made. But what happens when morning comes?*** Stephanie Laurens, " Although Lucifer (ALL ABOUT LOVE) is the last of the Bar Cynster yet unwed, there are more tales from the Wonderful World of Cynsters to come. In September 2001, comes the Cynster Christmas Special - take a step back in time for the tale of how Devil's parents met and fell in love. This is set in the 1780's, before the French Revolution, in a time when society was just that bit more dangerous and daring. And for those collecting my older works, in April 2001, Harlequin will be reissuing two of my British Regencies in a 2 books-in-1 volume. The two titles are "TANGLED REINS" and "FAIR JUNO". This 2 in 1 volume will be titled "A SEASON FOR SCANDAL".

*** Jo Beverley: "In 2001, there'll be a novella and two novels about three guys called George. Really! They're about the same age, and grew up as neighbors, so they all use different names, but they were all called the patriotic George and there are intersting connections to St. George and the dragon. What's more one of the Georges is Con Somerford, a member of the Company of Rogues, so I'm moving back into that. Anyone who wants to be completely ready for this should be sure to read AN ARRANGED MARRIAGE and AN UNWILLING BRIDE, but especially the latter, because the events of the THE DEVIL'S HEIRESS grow out of that. So, here is what's coming : 12-2000 UNWILLING BRIDE (reissue) Zebra, 3-01 - THE DEMON'S MISTRESS, in IN PRAISE OF YOUNGER MEN, NAL Signet, 3-01, THE DRAGON'S BRIDE, Signet Historical, and 7-01, THE DEVIL'S HEIRESS. I've been especially busy because originally, THE DRAGON'S BRIDE was going to be the final story of this set, but as I wrote it I realized that it had to be the second. So, I had to persuade my publisher to switch the order, and then complete the book very quickly. Jo said, "If you haven't read it yet, there is a page about my trilogy this year, that I'm tagging "Three guys called George". The great thing about these three stories (a novella and two novels) is that they'll be out in March, May and July. No long waits. But you will want to start with "THE DEMON MISTRESS" coming in the anthology "IN PRAISE OF YOUNGER MEN (3-01)."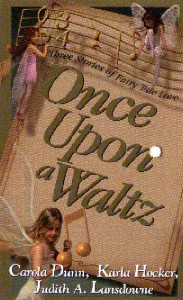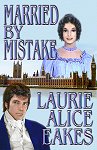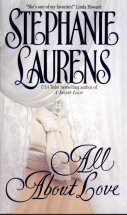 *** Connie Mason,"Julian's story, A BREATH OF SCANDAL, is schediled for March 2001. Julian, a government agent, is hot on the trail of the Jackal, a master smuggler who caused the death of his fiancee. His adventures take him to a Gypsy camp where he meets Lara, a woman for whome he developes a passion even though he's vowed never to love again. A third book, set in Scotland, will follow. Look for A TOUCH SO WICKED early in 2002."

*** Mary Jo Putney, "I'm just starting the third of the historical Bride Trilogy. (Or series? We'll see! The working title is THE BARTERED BRIDE, and it's an adventurous story featuring Gavin Elliott, the Scottish-American merchant and sea captain from THE CHINA BRIDE. He meets his fate in Amy the heroine's daughter from SHATTERED RAINBOWS of my Fallen Angels series. This won't be out till early 2002. The paperback release of THE CHINA BRIDE is scheduled for next August. SILK AND SHADOWS, the first book of my Silk Trilogy, did very well so the second in the series, SILK AND SECRETS, will be out from Signet in November with a lovely new cover. (Both SILK AND SECRETS and the first of the trilogy, VEILS OF SILK, are still in print with the original covers if you read the first book and don't want to wait for the rest of the series.)

*** Wilma Counts, "THE TROUBLE WITH HARRIET" is the sequel to "THE WAGERED WIFE" and is the story of Trevor's brother Marcus, his precocious ward and the troublesome woman with whom he shares guardianship with."

*** Coming up soon from Sandra Hill (February, 2001) will be THE BLUE VIKING. "This is Rurik's story. Rurik was a secondary character in THE BEWITCHED VIKING. Please note that novel marks a new direction for me...Vikings in Scotland. I sure hope you will be pleased. After that will be MY FAIR VIKING. This is Adam the Healer's story; he was a secondary character in THE OUTLAW VIKING and THE BEWITCHED VIKING. This book marks a different direction for me as well since it is a female Viking story. Picture Adam (who is not a small man) being kidnapped by a Viking warrior princess...an Amazon-like woman who is perfectly capable of hoisting my hero over her shoulder and carrying him off to her longship. I describe this book as a combination "My Fair Lady," Pygmalion, Calamity Jane and Xena: Warrior Princess. Laughter is guaranteed. I also have a humorous Christmas anthology coming next October in collaboration with the hilarious Trish Jensen and Kate Holmes (aka Anne Avery). Still on the drawing boards (in other words, not written) are: a sequel to THE LAST VIKING and TRULY, MADLY VIKING, involving the third brother, Magnus; a sequel to THE LOVE POTION, involving Luc's brother, Remy; and a sequel to FRANKLY, MY DEAR and SWEETER SAVAGE LOVE, involving more of the Baptiste family", Sandra reports.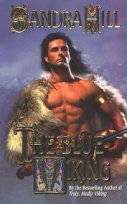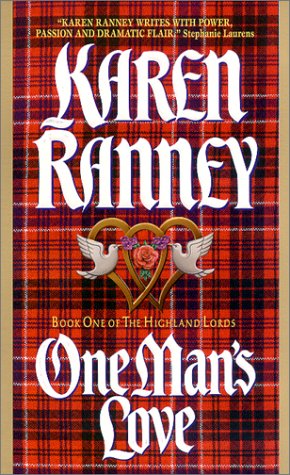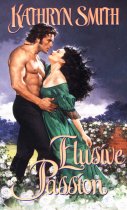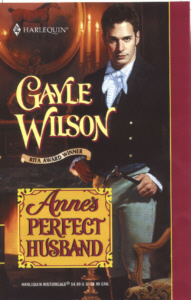 ***Deborah Hale, "I have another Regency coming out in June, titled THE WEDDING WAGER. I'll be working on my seventh book for Harlequin Historicals, CARPETBAGGER'S wIFE, and hopefully another Regency or Georgian-era story after that."

***Candice Hern: My historical romance from Avon has been re-scheduled yet again. It is now due to be published in January 2002. The title is yet to be determined. I will post more information when I have it. I will also post the opening chapter as we get closer to publication date."

*** Patricia Bray (Coming in Fall 2001) - Who wants to be a Duchess? Marcus Heywood lives a quiet country life which is turned upside down when he learns that he is the new Duke of Torringford. But his new rank comes with a price, for in order to receive the old Duke's fortune, the new Duke must be married by his thirtieth birthday, which is just four weeks away. Faced with the urgent need for a wife, his younger brother suggests that Marcus place an advertisement for his Duchess, and laughingly pens the ad. But no one is laughing when the advertisement is accidentally delivered to the newspaper, and printed for all to see. Within days Marcus has received hundreds of letters from women eager to become the next Duchess of Torringford. Now all he has to do is choose among them....

*** Sherry-Anne Jacobs (aka Anna Jacobs) (likes to write about Northern England - SEASONS OF LOVE (12-00), and OUR POLLY (2-01),"You don't know me as well in the US as they do in the UK and Australia but I'm doing pretty well in those countries. I'd like to announce the publication of two books and if you want to read about my other books, first chapters, covers and information are up on my web site at http://www.annajacobs.com ". "I have another regency coming out the middle of 2001 from Severn House UK. This one is called A FORBIDDEN EMBRACE and is about a young lady from from Lancashire (the North of England) sets the town on its ears. So many regencies have southern heroines, I wanted to redress the balance", Sherry noted. Two more Anna Jacobs books,A FORBIDDEN EMBRACE & LIKE NO OTHER, this time historical romances, have been sold to a UK publisher, Severn House. These books will be published in hardback only. A Forbidden Embrace (ISBN 0 7278 5646 4) is a regency romance in which a spirited young lady. This will appear in mid-2001. **Like No Other The paperback version of this book will be published in early May in the UK, 1-2 months later in the rest of the world. Lancashire Lass in paperback edition will be released in early 2001. Jessie The publisher has just decided to 'rejacket' Jessie with the new artist whose covers for Like No Other are so gorgeous. As you can imagine, I'm thrilled to pieces. That should be ready later this year. The story of Lizzie's sister, Our Polly, is now in production and will be published in hardback in February 2001, paperback September 2001. This story is set just after World War I and takes place partly on the North Fylde coast. Suddenly widowed, Polly struggles to help her injured son recover and finds a new future for herself. "

***Cathy Maxwell brings us up-to-date: To bring y'all up to date, the third book in the "Marriage" trilogy I've been doing for Avon will be out February 2001. THE MARRIAGE CONTRACT is Anne's story and brings to a close the adventures of three debutantes learning about love. Many of you have been asking after Anne and some have even guessed whom she marries-- Yes, of course, Lord Tiebauld, the Madman of Scotland-the one no debutante wants. It's Anne's task to turn him into a husband . . and so what if he is a more than a little eccentric? All men are at one time or the other. Those little eccentricities are often why we love them. I've signed another contract with Avon and am busy working away on a new book scheduled for 2002 tentatively titled THE SPENDER STUD. We'll see if the title sticks. I'm also excited to be one of the featured authors in an exciting anthology from NAL/Signet titled IN PRAISE OF YOUNGER MEN. It's release date is January 2001. (See? I have been working hard) and besides my tale "A Man Who Can Dance," there are stories by super best-selling writer Jo Beverley, the fantastic Jaclyn Reding, and a new, up and coming talent Lauren Royal. I hope you will add it to your reading list.

***Julia Ross' next book (The English Georgian one) will be released in August 2001. We're still waiting for final confirmation on the title. she said."

*** Ann Lawrence's new "LORD OF THE MIST" (7-01) is a medieval. Her virtual reality series will have a third book in June 2002. Titled "Virtual Warrior" it is the story of Neil from "VIRTUAL DESIRE" who have not only given up on love, but is consumed with the idea he has failed the ones most close to him. He would like to live a life without responsibility or pain. You must go to Ann's site and see the cover for THE LORD OF THE MIST!! My favorite model! (sigh, grin).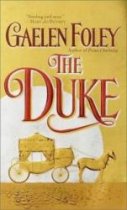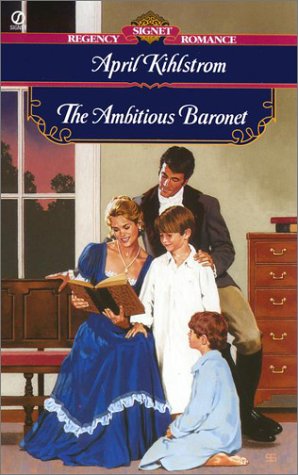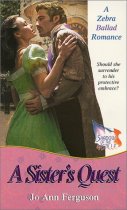 ***Barbara Dawson Smith: "I'm just now finishing up book 2 about the Kenyon family, which will go on sale next summer."

*** THE DUKE is Book 1 in Gaelen's new series, the Knight Miscellany series.Coming in Spring 2002! Two books in two consecutive months, which means no more waiting for the latest romance from Gaelen Foley. The next two stories in the the Knight Miscellany series, are about the dangerous, irresistible twins of the Knight family returning from the Napoleonic wars, one a hot-blooded soldier, the other a cool, cunning spy...LORD OF FIRE and LORD OF ICE.

***April Kihlstrom, " I have a new series coming out. The first book in my "magic locket" series is THE AMBITIOUS BARONET and it is due out in March of 2001... Do you really see your true love when you open it for the first time or is it only a trick of the imagination? And just who is Margaret, who lives in the woods as a healer and a rescuer of children?

***Katherine Kingsley, " I'm now working on the spin-off from IN THE PRESENCE OF ANGELS, Pip and John-Henry's story, entitled LILIES ON THE LAKE."

***Elizabeth Boyle, "I finally have confirmation from Avon as to the title of my next book, Once Tempted, which will be a July 2001 release. Here is a brief peek at the story: When the Marquis of Bradstone drowned, any hope of Miss Olivia Sutton seeing her name cleared of murder sank with him. After seven long years, her faithless lover makes a miraculous return to London. But what the Marquis doesn't bargain for is that a lady once ruined, never forgets."

*** Elizabeth Thornton, "PRINCESS CHARMING" (is set in 1816, with a war widow, who inherits a legacy and finds herself plunged into a deadly game of greed, lust for power and murder) is the first book in a two book series. The next is called "THE PERFECT PRINCESS" and should be out 10/11-01. Each book stands alone, but characters who appear in "PRINCESS CHARMING" (Richard Maitland and his bodyguard, Sergeant Harper) now become lead characters. Yes, Richard is finally going to get his own story and his own leading lady. (He also appeared in "WHISPER HIS NAME"). And all because you, my readers, requested it.

*** Carola Dunn has signed with Signet to write two more regencies. One will be a sequel to LIBBY'S LONDON MERCHANT and the other a book that takes place during the war in Spain. At her website there is a list of all the new mysteries she is doing.

*** Julia Quinn, "In book news, "THE VISCOUNT WHO LOVED ME, is being followed by the #3 in the series, "AN OFFER FROM A GENTLEMAN". This one is about Benedict Bridgerton and is a bit of a Cinderella story. On sale July 2001.

***Each of the Ballad Historical Books will be in addition to being a "stand alone book", will also be part of a two-to-six book series by the same author.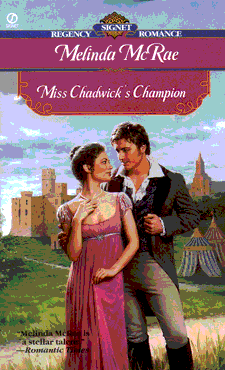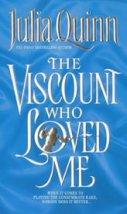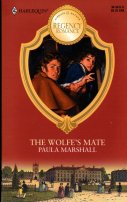 *** Shari Anton, "Many of you have asked for Stephen of Wilmont's story. I'm happy to report that Knave of Hearts will be released in February 2001. Stay tuned! In the meantime, I hope you'vell enjoyed Bernard and Claire's story in The Conqueror, the third book in Harlequin Historicals first multi-author series -- Knights of the Black Rose. Not only was the story a joy to write, but I had the privilege of working with Suzanne Barclay and Ana Seymour, two of my own favorite authors.

*** Sabrina Jeffries " A DANGEROUS LOVE, the first book in my Swanlea Spinsters trilogy has been moved up to a 11-00 release", she said. "My just finished book has a hero who's a former smuggler and the bastard son of a famous (now dead) highwayman! The book is out next October, but the character first appears in my November title." Sabrina has finished the first book of a trilogy due out Jan 2001 - THE MAN OF AFFAIRS. Sabrina also starting her latest historical romance, tentatively titled THE HIGHWAYMAN'S SON.

*** Margaret Moore, "I'm working on THE BRIDE AND HER BARON, a new medieval romance for Avon books. This is the sequel to THE MAIDEN AND HER KNIGHT, my first medieval for Avon (10-01). "HIS FORBIDDEN KISS" includes "Heartless" Harding the solicitor from "A ROGUE'S EMBRACE"

***Barbara Miller's next book is THE GUARDIAN coming early 2001.

***Ruth Langan, "My third book of the Siren of The Seas trilogy, THE SEA SPRITE, will be released June 2001 by Harlequin Historical."

***Karen Ranney, "The Highland Lords" series starts with ONE MAN'S LOVE 4-01 and book #2 is ONE MAN'S TEMPTATION 4-02." She is running a contest on her website (click here) for an autographed copy of "ONE MAN'S LOVE". Karen said, "I am very pleased to announce that I've signed another three book contract with Avon."

***Amanda Quick SLIGHTLY SHADY (hardcover Bantam spring 2001) The first book in Amanda Quick's new Regency romantic-suspense series featuring Lavinia Lake and Tobias March.

***Linda Needham, "It's wonderful, wonderful, wonderful! MY WICKED EARL (Avon) will be out on the stands in late July/early August 2001."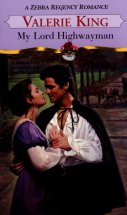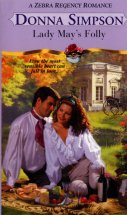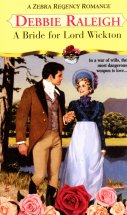 ***Stephanie Laurens's #7 installment of the Bar Cynster series is CHILLINGWORTH'S STORY from Avon Books in September 2001. At the end of book #6, the earl of Chillingworth is elected an honorary Cynster for services renedered to the Bar Cynster. Devil, in his inimitable fashion, reminds Chillingworth that he needs an heir. Chillingworth agrees, but he is adamant about the price he's willing to pay - a simple marriage will achieve the same result - he has absolutely no intention of going to the extremes the Cynsters as a whole seem to find so inescapable. Having seen the fell consequences of what he refers to as the Cynsters' Achilles heel - their apparently inescapable fate of falling deeply in love with women as strong as they are - Chillingworth is more determined than even they were to escape the difficulties of love. To ensure the required heir together with a continued peaceful existence untrammelled by emotional upheavals, he devises a plan to keep his marriage, and any prospective wife, firmly in their place. Unfortunately for him, his plan develops a life of its own. Number eight is Amanda's, #9 Amelia's, and #10 takes place at a later date and is about Simon.

*** Donna Simpson's third linked book, LADY MAY'S FOLLY due out 2-01 is the story of Lady Grishelda May van-Hoffen (who made her appearance in LADY DELAFONTE'S DILEMMA) as she learns the truth about herself and love. In January 2001, Donna has a novella in the Valentine Rogues & Rakes Anthology (another nice cover, grin). Her next book is MISS TRUELOVE BECKONS 6-01 by Zebra. BELLE OF THE BALL is not yet scheduled for release by Zebra.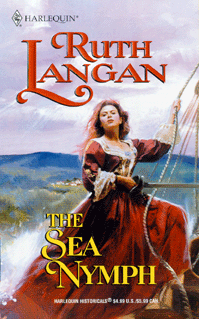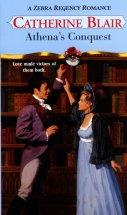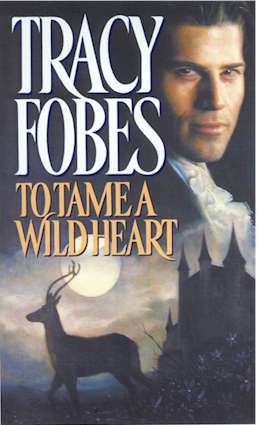 One of my old favorite Regency authors is Gail Whitaker aka Gail Crease. Here is what she said recently: "As to my next Regency title AN INNOCENT DECEIT, it's coming out in October with Mills & Boon Historicals. Unfortunately, M&B historicals aren't available over here, which is why there's been no mention of my last two Regencies either. They have to be ordered through Amazon's UK branch, and sometimes, they only list the hard cover version of it which sells for over $20.00! I do want to let Regency readers know I'm not dead! Hopefully a few of them have wonderful memories like yours! I also write as Gail Crease. I have my first contemporary paranormal romance coming out with Berkley's Magical Love line in October, entitled The Dream Spinner."

*** Joan Overfield aka Carolyn Madison wants readers to know she has plans for Lord Falconer and he is the hero of her next book. The working title of my next book is THE SINISTER SPINSTER. Hero is Adam, Marquess of Falconer from SCOTSMAN, and the heroine is Miss Elizabeth Mattingale, a pert companion who gets accused of being a notorious French spy.... It is a light and traditional Regency with a bit of a serious undertone.... and a sexy Russian prince certain to set the ladies hearts a fluttering. The hero and heroine of THE SCOTSMAN AND THE SPINSTER put in a brief appearance as well....no publish date at this time," Joan said.

*** Diane Farr reports, "Some of you will be glad to know that Signet bought my proposal for the book about Lord Rival from FALLING FOR CHLOE!"

***Christina Dodd's third book in the Governess Bride Series RULES OF ATTRACTION is due out in March. Having sold her Distinguished School of Governesses, a most intrigued and adventurous Hannah Setterington has agreed to act as companion to the elderly aunt of Lord Raeburn, a man rumored to have murdered his wife. But Hannah never dreamed that the handsome, mysterious stranger would turn out to be no stranger at all! Dougald Pippard, Lord Raeburn, devised an elaborate ruse to lure Hannah back into his life. But when passion's sparks begin to fly once again, Dougald is more than willing to forego his planned revenge for just one more rapturous night with this remarkable unforgettable lady.

***Shirley Kennedy, "THE IRISH UPSTART", which Signet will publish in April, 2001."

***Laura Kinsale's ENCHANTER (sequel to FOR MY LADY'S HEART) is Allegreto's story, set in the late 14th century. The manuscript is scheduled to be completed by April, 2001, although a publication date has not been set.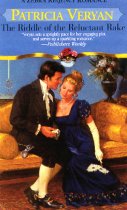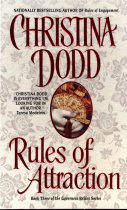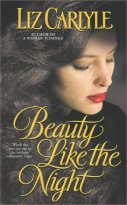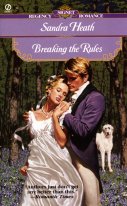 ***Katherine Kingsley, "I'm now working on the spin-off from IN THE PRESENCE OF ANGELS, Pip and John-Henry's story, entitled LILIES ON THE LAKE."

***Shannon Donnelly," My second Regency, A Dangerous Compromise, is due out from Zebra in June 2001. Plus I'll have a short story in the Autumn Kittens Anthology from Zebra in October 2001. And Under the Kissing Bough is due in bookstores in late 2001. I'll have a Valentine's story out in 2002, and two more Regencies out in 2002!"

***From a recent newsletter, Patricia Veryan reported that THE RIDDLE OF THE SHIPWRECKED SPINSTER is now in New York and she was expecting the copy-edited manuscript soon. It's still scheduled for April. "Mean while, I've submittted the Outline for another book, tentatively entitled THE RIDDLE OF THE DEPLORABLE DANDY, which is a sequel to SHIPWRECKED SPINSTER," she said.

*** Sandra Hingston (aka Mallory Burgess), "Those who are wondering whose story will come next in the School for Scandal series, I'm pleased to report that I've finished the second book, How to Redeem a Rogue, in which bitchy Katherine Devereaux finally learns to be a human being and, in the process, makes her peace with Gwen and Bess. Oh, and I nearly forgot,there's a man in there, too. His name is...well, nobody's sure what his name is, least of all Katherine. "

***Elena Greene: "I just finished THE WEDDING WAGER, a novella scheduled for Zebra's 2001 JUNE BRIDES anthology. THE INCORRIGIBLE LADY CATHERINE is due the summer of 2001 and Lady Catherine has two school friends who are also clamoring to have their stories told. I'm having fun with the THREE DISGRACES; I hope that eventually readers will, too."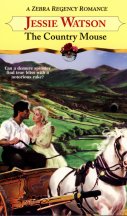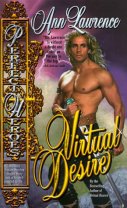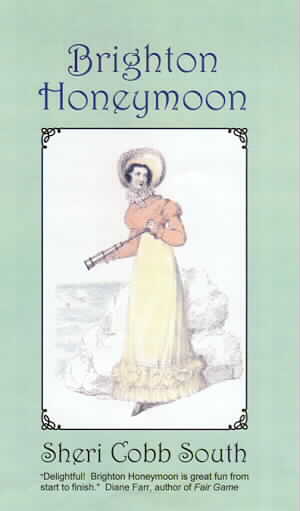 ***Mary Balogh has completed the sequel to MORE THAN A MISTRESS - NO MAN'S MISTRESS. "For those of you waiting for the sequels to ONE NIGHT FOR LOVE, I am writing Lauren's story. In this book, I am introducing a family of hellions, four brothers and two sisters. I am already rubbing my hands in glee over a prospective six books about the Bedwyns." Mary reports. "I am hoping that since Dell liked Lauren's story, they may let me do one about Gwen, as it was my original idea for Neville, Lauren, and Gwen's stories to be a trilogy." "Dell is currently looking at 5 or 6 of my older books with a view to buying and reissuing them somewhere down the road. Nothing real definite this year, but I'm hoping," Mary said.

***Shelley Bradley's current work consists of her medieval trilogy, the last book of which comes out March 2001. She said, "in October 2001, I'll have a Victorian Christmass book, set in 1852. 2002 should see the release of another early Victorian (1837) and possible another Regency. You and several others have asked for another Regency, so I might do that. I enjoyed it the first time, so why not?"

*** Elizabeth Boyle, " I finally have confirmation from Avon as to the title of my next book, ONCE TEMPTED, which will be a July 2001 release. Here is a brief peek at the story: When the Marquis of Bradstone drowned, any hope of Miss Olivia Sutton seeing her name cleared of murder sank with him. After seven long years, her faithless lover makes a miraculous return to London. But what the Marquis doesn't bargain for is that a lady once ruined, never forgets."

***Patricia Bray's newest book WHO WANTS TO BE A DUCHESS? is a story of a new Duke must be married by his thirtieth birthday, which is just four weeks away. Faced with the urgent need for a wife, his younger brother suggests that Marcus place an advertisement for his Duchess, and laughingly pens the ad. But no one is laughing when the advertisement is accidentally delivered to the newspaper, and printed for all to see. Within days Marcus has received hundreds of letters from women eager to become the next Duchess of Torringford. Now all he has to do is choose among them.... Coming in Fall 2001.

*** Writing in the tradition of Zorro and The Scarlet Pimpernel, Patricia Wynn delivers her newest book, THE BIRTH OF BLUE SATAN, a heady blend of historical mystery and romantic adventure. THE BIRTH OF BLUE SATAN, first in a mystery series, will be available as a hardcover from Pemberley Press in Spring, 2001

*** Jo Ann Ferguson,"I have the following books coming out in 2001. My Lord Viking January ImaJinn Books, Dream Master (Book #3 of the Dreams series) (aka J.A. Ferguson) April ImaJinn Books, Faithfully Yours February Precious Gems Historical, "The Dowager Dilemma" A Kiss for Mama May Zebra Regency , A Highland Folly June Zebra Regency, His Lady Midnight November Zebra Regency, Call Back Yesterday (aka J.A. Ferguson) TBA ImaJinn Books 2002, Daughter of the Fox (wa J.A. Ferguson) TBA ImaJinn Books."

***Shelly Thacker's working title in progress is JUST BEFORE MIDNIGHT.

*** Susan Krinard, "My next novel, the third in my historical werewolf trilogy, will be out in October from Berkley: SECRET OF THE WOLF, Quentin's story. In the meantime, I'm working on the next book, a non=werewolf historical fantasy that still has strong ties to nature and animals. It's to be set in Regency England -- my first "stab" at that time period, so I'm up to my ears in research!"

*** Eloisa James has finished ENCHANTING PLEASURES.

*** Sherri Cobb South, "FRENCH LEAVE" is the story of Lord Waverly, the villain from "THE WEAVER TAKES A WIFE". It's four years later, and Waverly is living in France, where he becomes entangled in assisting a very young nun to escape from a convent. She persuades him to escort her to her English grandfather (her father was English), but when they get there, Grandpa's dead, so Waverly is stuck with marrying the girl, since he finds (to his surprise) that he's not dishonorable enough to abandon her alone in a strange country."

***Julia London's THE ROGUES OF REGENT STREET - The third book THE BEAUTIFUL STRANGER is about Lord Arthur Christian, brother of Alex Christian from WICKED ANGEL mid 2001. - Lord Arthur Christian, the brother of Alex Christian in Wicked Angel, is the last "surviving" Rogue. Phillip's death has shown Arthur that life is precious and short-and that he has never really lived, except in the shadow of others. The guilt he feels for Phillip's death has festered for two years, tormenting him in frequent dreams of Phillip. Arthur believes he turned a blind eye to Phillip's mounting troubles, and actually aided him in his destructive course. After two years have passed, Arthur is ready to explode with a frustration he cannot put down. So when news comes that Phillip's last investment, his last grasp for normalcy-a cattle venture in Scotland-is failing, Arthur goes there to avenge his failures and Phillip's name. He does not anticipate is the unexpected and unwanted company of a woman who drives him mad. Because of her, Arthur embarks on a journey that illuminates the potential for a quality of life he has only dreamed of.

Kerry McKinnon is a widow fighting to keep her farm from being overtaken by sheep farmers as has happened in other Highland glens, but is fast losing ground. When she receives notice that she is to be evicted, she immediately sets out to beg her banker for help. In the course of that trip she is inadvertently thrown into the path of a beautiful stranger who makes her feel desires she has not felt in years. Though they are as far removed from one another's lives as two people possible could be, they share a moment in time in which they fall in love.

But when the world creeps in and events take hold, the differences between them are glaring and seemingly insurmountable, making them question the quality of their lives. Look for an excerpt from The Beautiful Stranger next spring."

*** Happy Reading! Marilyn