8-09-03 Madeline Hunter reported she is bringing out a new series called "The Seducer Series", set in Regency and post-Regency England. The heroes are friends gathered for training at a fencing academy and dubbed themselves The Hampstead Dueling Society. Eventually, they find themselves needing those fencing skills for more than sport. The Society is featured in each of the books and is one way the heroes are connected, although they all are active characters in each other's books. The titles are THE SEDUCER, THE SAINT, THE CHARMER and THE SINNER. These will be released back-to-back October 2003 thru January 2004. The series may stretch to five, Madeline stated one of the character who showed up in the first book is demanding a book of his own, grin! Bantam is the publisher. THE SEDUCER is a revenge story; THE SAINT is a "guardian/ward" story with some interesting twists; THE CHARMER has a "duchess in her own right" heroine and a strong hero with secrets of his own; THE SINNER is a "redeemed rake" story.

Julia Quinn is working on Francesca Bridgerton's story, in which she finds love with hr second husband. She was a widow in ROMANCING MR. BRIDGERTON. Francesca's story doesn't have a title yet, but the plot and premise are fully mapped out and she is very excited about it. You can expect to see Francesca's story in stores next summer, but before that, she has two new novellas coming out. The first, called "A Tale of Two Sisters", will appear in Where's My Hero anthology along with Lisa Kleypas and Kinley MacGregor. Her story is about Ned Blydon, who appeared in her first three books, SPLENDID, DANCING MIDNIGHT and MINX. Then next spring, there will be a second Lady Whistledown anthology with a mystery theme; with the same lineup of authors. SPLENDID and EVERYTHING AND THE MOON are being re-released at the end of August with gorgeous new covers.

Nancy Butler has been included in the authors to start Signet's Super Regency effort. CASTAWAY HEARTS comes out in March.

Jo Beverley: I think all my books are available new apart from the traditional regencies, FORBIDDEN and DANGEROUS JOY from the Rogues World, SECRETS OF THE NIGHT from the Georgian World, and THE SHATTERED ROSE from the medievals. FORBIDDEN will be out again in December, and SECRETS OF THE NIGHT in January. DANGEROUS JOY will be reissued in December 2004, and THE SHATTERED ROSE in December 2005.

Mary Balogh: Dell is already offering me a new contract for a quartet of books about four governesses, including Miss Martin and Anne Jewell from SLIGHTLY SCANDALOUS . It looks, therefore, as if the third MISTRESS book will be pushed back for awhile. Dell is bringing out SLIGHTLY DANGEROUS (Wulfric's story) in hardback June 2004.

5-25-03 Summer has arrived on this Memorial Day weekend. One of my favorite authors - Carolyn Davidson is keeping cool in her South Carolina home. She has the fourth installment of her Texas series, "Texas Gold". This may be the last, though and I quote Carolyn "there's a local lawman (in Texas Gold) who really interests me." July first is the release date, Carolyn said, "and the story line is one I've never tackled before. Divorce was uncommon in the late 1800's, and a woman walking away from her marriage exposed herself to scorn. Faith did just that, leaving Boston to make a new life for herself in Texas, a life that did not include the husband, Max McDowell, whom she left behind. And then her worst nightmare comes true, when Max shows up at her door, three years later, and, instead of asking for a dissolution of their marriage, attempts to win Faith's favor as he finds himself beguiled by the woman she has become. It is a story of love lost and found, of a man and woman who have grown and matured. It is also a story of pain and heartache, and of Faith's struggle to make the right choices".

"This year promises to be a busy one. I'll be included in a Christmas anthology from Harlequin, "Frontier Christmas," to be released in Novemeber. Then February 2004 will find "Colorade Courtship" on racks of book stores. It is a part of a continuity series entitled "Colorade Confidential," one of four historicals in the group. In May of 2004, my just completed work, "The Marriage Agreement" will be published. It's a joy to know that there are readers out there who buy and read my books, some of whom then let me know that I've touched their lives in some way." Carolyn's website here.

***Judith Lansdowne "After "Shall We Dance?" hit the stores in March of 2002, I received many letters and emails from folks wondering if I intended to make secondary character Will Thorne, Duke of Berinwick, the subject of a book of his own. I discussed it with my editor, who agreed that Berinwick was worthy of his own book. 'In fact,' she said, 'the Thorne family is worthy of a sage.' I couldn't face the thought of a saga, but I did agree to write the Blackcastle Trilogy, the stories of the Thrones of Blackcastle.

Book One, "Just in Time was a March release from Zebra Historicals. Set in 1795, it is the tale of Veronica Longwood Throne, Dowager Duchess of Berinwick, who is Will's mother, and the Reverend Richard Dempsey, the unlikely rector hired by her deceased husband to shepherd the flock of St. Milburga of the Wood. The story alternates between their sometimes comical, always tumultuous romance and the very real threat totheir lives posed by a mysterious and very dangerous villain.

Book two, "Just Perfect" is scheduled for release in November 2003. Set in 1804, it will tell Will's younger sister Hannah's story. Several seasons in London have failed to yield a man she finds acceptable. Will and his mother have nearly resigned themselves to the fact that she will remain a spinster when the Marquis of Kearney and Mallory arrives in Barren Wycche. He and Hannah decide that they are JUST PERFECT for each other, but another mysterious and very dangerous villain (Barren Wycche seems to draw them) plots to put an end to their life together before it begins.

Finally in book three, just as both readers and Berinwick's mother have about given up hope that the crusty duke, now approaching middle age, will ever find a romance of his own, Berinwick himself will be revealed in all of his idiosyncratic glory. As yet untitled and unscheduled, book three is set in 1814, ten years after book two. My title for this is "Just Impossible" -- but we'll see what my editory says about that.

The events described in the final chapters of "Shall We Dance?" (wherein the Duke of Berinwick was first introducted) take place just before book three. Best Wishes for happy Reading," Judith.

*** Jo Beverley "Catching up from January, I hope you all enjoyed ST. RAVEN. As you know, we have finished with the burst of reissued historicals, so we're back to a more normal schedule. So the next book is "Winter Fire" in NOvember. This is a new book set in the Malloren world, in fact at a Christmas house party at Rothgar Abbey. The Marquess of Ashart, Rothgar's cousin, has no intention of taking up his invitation, since his family is estranged from the Mallorens, but circumstances change his mind. One circumstance is Genova Smith, a naval captain's daughter who has not led an ordinary life. He can't leave his great-aunts in the hands of an adventuress. You will have to read an excerpt in the back of ST. RAVEN.

In December there is another reissue of a Rogues book, this time, FORBIDDEN. The publisher and I discussed changing the name since it never really fit and is very generic, but I didn't want to confuse anyone into thinking it was new. For those of you building your Rogues collection, it will be available and the next book DANGEROUS JOY, will be reissed in December of 2004. If you've have a hard time finding SECRETS OF THE NIGHT you'll be pleased to know that it will be out again in January 2004. I have created a FAQ page to answer some of the most common questions."

2-03, Sorry so long in updating the newsletter, but life has been busy (grin). Below is compilation of many emails, notes and newsletters that I have received.

*** One of my husband's and my favorite poems is "The Highwayman" by Alfred Noyes. As I was reading Patricia Wynn's newsletter; the following is what she had to say about it.
"When I decided to write a historical mystery, I knew I wanted to set it in the 18th century. I had been inspired, as I thought, by the swashbuckling 18th century romances of Georgette Heyer, and that is partly true. From the beginning, however, I knew that I wanted my hero, my detective, to be a highwayman. This idea came immediately from out of nowhere, it seemed. I had never written a highwayman into any of my Regency romances.
I knew that an outlaw as a detective would present some problems, so I gave him a female partner—not really so unexpected for a romance writer—and planned to have their romance develop over the course of the series. It was not until the second edition of THE BIRTH OF BLUE SATAN had been released that I remembered an event from my early childhood that must have been the true source of my inspiration.
I was one of four children, so my mother read to us all together every night. We all loved stories, so she could read anything she wanted to us and we'd be happy. That meant that the material was not always age-appropriate. The only night of this I remember was the evening that Mother read us The Highwayman by Alfred Noyes. I remember it because it was the first time, and only one of two times, that I ever saw my mother cry. As this memory came back to me, I recalled being upset that Mother was crying, and I asked her why. She couldn't explain, and now that I've read the poem again as an adult, I see that she couldn't have explained the story to us. I finally made out that someone in the poem had died, but not, of course, the real reason or the emotional depth of the poem.

***Patricia Wynn has two books out in February. THE SPIDER'S TOUCH is the second in her Blue Satan Mystery series. In hardcover, you can get it from Pemberley Press.
A COUNTRY AFFAIR (e-book reprint) , a Regency with a Valentine theme, by Patricia Wynn, has just been re-released as an e-book by Belgrave House. You can find it at www.belgravehouse.com.

*** "Just in Time", the first in a spellbinding new trilogy (by Judith Lansdowne) set behind the walls of Blackcastle estate, home to ancient mysteries and a passionate new romance between long-lost friends; the Reverend Richard Dempsey and the widowed Duchess of Berinwick. Judith Lansdowne, "Just dropping in to say that "Just in Time" is the first of three books about Berinwick. This one is his mother's encounter and subsequent romance with an old friend after his father's death. The second, "Just Perfect", is his younger sister's love story. In the third (I'm thinking at the moment of calling it Just Impossible) Berinwick discovers love himself. Lord, but that man is IMPOSSIBLE! Berinwick is a major player in all three and you get to learn more about him in each."

*** More about Mary Balogh's "The Bedwyn Books" series.
Mary: "Actually, the first Bedwyn book is about the only sibling who does not appear in A SUMMER TO REMEMBER --Aidan. The second story is Rannulf's, the third Freyja's. The duke's will, of course, be last.
You know, I really did try to pair up Freyja with Sydnam (Kit's younger brother). I wrote 30,000 words of their story, went back and made wholesale changes, and wrote 30,000 words again. Nope! Although it seemed to me altogether possible that they would end up together, they wouldn't let it happen--no chemistry there. I found myself so bored that I could hardly drag myself to my computer each morning. I had to scrap everything and create a wholly new story with a new hero. Instant chemistry But--Sydnam's story will be told in time, I am sure.!
For those of you waiting for A SUMMER TO REMEMBER in paperback, you will have to wait no longer than March. It comes out (with a different cover) right before the first three Bedwyns books--SLIGHTLY MARRIED, SLIGHTLY WICKED, and SLIGHTLY SCANDALOUS."
***Here is Mary Balogh's response to whether she had new ideas to write about. Mary: As in new ideas for books, do you mean? Or just some new ideas in general? I am actually so busy at the moment that my writing career is feeling almost like a job! It started over a week ago when my new book (Alleyne's story) wasn't working properly and I knew I was going to have to completely rethink it (this is not altogether unusual--just part of the process). But then, just when I was going through that, I had an email from my editor about the book I sent in last November (Morgan's story). I almost always have to do some revisions on books, but these were so extensive that I was virtually being asked to rewite the whole book. On the SAME day I received the proofs of June's book (Freyja's story) to read through. AND I was expecting my three grandchildren (aged 5,6, and 11) for a long weekend. I went into a full-blown panic attack! However, by now I have myself calmed down and reorganized. The revisions are well under way. Everything else will have to be written as there is time.I still expect the Bedwyn series to be completed this year.
There--you all REALLY needed to have that unloaded on you, didn't you?
New ideas for books? Always! After the Bedwyn series is done there will be another MISTRESS book to write. And Gwen's story and Sydnam's will have to be told some time. In SLIGHTLY SCANDALOUS I make brief reference to a girls' school in Bath run by a Miss Miller. I have a vague plan to write a series of books about the various teachers and perhaps one or two senior pupils at the school, perhaps collectively known as the Governesses series. And my younger daughter and I have grand ideas of collaborating on a big series of books. They will be love stories but not really Romance. They will be more New Agey with a great deal of spirituality (not religion) binding them together. The basic premise is of a couple that keep coming together down through the ages--through various countries and cultures. We have been tossing the idea around for some time but want to get really serious about the planning of it some time this year so that we can submit a proposal to some publishing house and see what happens. We want to start in Ancient Egypt.
There--a few ideas to toss around until my spring books start to come out. Not long now! I'll try to find the time to update my web site soon", Mary.

***Candice Hern's ONCE A DREAMER is the book that begins a trilogy set in 1801-1802 London, and involves a group of friends who work together on a magazine called The Ladies' Fashionable Cabinet. In ONCE A DREAMER you meet Simon, who writes an advice column under the pseudonym The Busybody. When some of his advice goes awry, he embarks on a cross-country chase with a woman who has no use for his romantic ideals.
Candice: A peek "Behind the Scenes" of ONCE A DREAMER has just been posted on my website. Take a look at how I got the idea for the magazine and The Busybody. >
And here's a link to my favorite review so far, in which the reviewer really "gets" what I was trying to do: <>

Look for ONCE A SCOUNDREL in August, the second book in the trilogy. It's the story of Edwina, the editor of The Ladies' Fashionable Cabinet, and the roguish gambler who wins the publishing company in a card game. I'll post a cover image on my website as soon as I have it, and an excerpt in June," Candice.

***Barbara Dawson Smith "By popular demand, my next book will pit Brand Villiers, Earl of Faverham, with sassy but sensible Lady Charlotte Quinton. Banished from home for five years, Charlotte has set her sights on making a respectable marriage. The last thing she wants is to meet her childhood nemesis, now the most notorious rake in England. But when several members of a disbanded hellfire club die under mysterious circumstances, Brand could be next. And Charlotte alone can help him unmask the murderer. As yet untitled, Brand and Charlotte's story will be published by St. Martin's Press in 2003.

***Stephanie Laurens's website: Stephanie: Yes, the paperback edition of THE PROMISE IN A KISS is out on the shelves! Those of you who've been waiting to read about Sebastian and Helena's THE PERFECT LOVER, Simon Cynster's story coming your way in February 03.
And now just a brief note of what's coming up:
Simon's story, THE PERFECT LOVER, will be a hardcover release in February 03. Just like THE PROMISE IN A KISS, the paperback edition will be released about a year later, early in 04.
In late February/early March will come a reissue of one of my early UK-original Regency-historical romances, IMPETUOUS INNOCENT, by Harlequin as a MIRA book. This should be generally available at retail for those of you interested in these older works. Please note, because these works were originally written for the UK-market, they are not of precisely the same tone as my US-original works like the Cynsters.
And later in Fall 03 will come the debut of a new group of novels as paperback originals, a series of linked Regency-era historical novels, very much in the same style as the Cynster novels, and with some of the characters from the Cynster novels in the background. Something new and exciting to look forward to!
Of course, the Cynsters novels will continue on, with one new Cynster release every year, as well as one of the new group of novels every year.
Oh, and I shouldn't forget the LOST HEROES anthology, containing a novella of Reggie's romance. Reggie was Amanda's and Amelia's friend-he finds his lady in this volume. The exact month of release of the anthology is currently uncertain, but it is expected to be in late 03.
As always, the website carries the most up-to-date information on all my releases, past, present and upcoming, along with covers and excerpts. At present, there's also contests running, one each in November, December & January, for Advanced Reading Copies of THE PERFECT LOVER. With warmest wishes, Stephanie.

***From Elizabeth Thornton---- Dear Friends: Thank you for all your e-mails and letters. I'm truly encouraged by your kind words and I appreciate the fact that many of you wish I could write faster. So do I! But I've found that writing does not get easier with practice - just the opposite. After 20 books, it's hard to come up with new characters, new plot lines and put a fresh spin on old myths and clichés, and that's what I try to do with each story. I don't want to bore my readers - so, please be patient. I'm writing one book a year now, and I hope you feel the wait is worth it.
My next release, Almost a Princess (Caspar's story) will be in the stores January '03. However, my stories are really about the female protagonist (in this book, Jane Mayberry). If you want to read an excerpt of Almost a Princess go to my web site at http://www.elizabeththornton.com.
This book is another in the men of Special Branch series, which began with Whisper His Name. Others, in order, are Princess Charming and The Perfect Princess.
Meanwhile, I've just sent in my proposal for the next book in the series, as yet untitled. You'll meet the hero Waldo, in Almost a Princess. It was absolutely torture to come up with characters and a story line for this book. Talk about stress! I couldn't sleep at nights. But now that everything is in place, I feel energized. This book is going to be fund to write.
Good news about Princess Charming and The Perfect Princess. They were both finalists in the Romance Writers of America Rita Contest and competed against each other in the Romantic Suspense category. Other authors who were finalists included Nora Roberts, Julie Garwood and Tess Gerriston - in other words, the big guns. Sadly, I didn't win. Tess Gerriston's Surgeon got the Rita. It's hard to believe that Tess started out as a harlequin writer. Now, she (and Nora and Julie) are making million dollar contracts. I can't be envious. They are such nice girls and go out of their way to help other authors. That's what Romance Writers of America is all about.
The good news is that Princess Charming won the Romantic Times Reviewer Choice Award for best Historical Romantic Mystery/Suspense of 2001.
Here's more good news. Zebra, my first publisher, is reissuing my trilogy of the Devereux family - Zoë, Claire, and Leon. There will be new covers as well, so if you already have these books in your collection, watch you don't buy them again. The first book, Tender the Storm, came out August '02; Velvet is the Night, January '03, and finally Cherished, June '03.
Here's how Zebra is introducing the trilogy: With Tender the Storm, bestselling author Elizabeth Thornton introduces a thrilling trilogy featuring Claire, Leon, and Zoë Devereux, fallen aristocrats who will meet their greatest challenges - and grandest passions - amid glittering London ballrooms, elegant Paris salons . . . and the terrors of the French Revolution.
These books really are historical romances, that is, the history of the period is the plot. My style of writing has changed a lot since then. Now, it's intrigue, mystery and suspense that move the story along. A word of warning. These are hot, sexy romances and may not be for the faint of heart!! I'm absolutely delighted that Zebra has decided to reissue my backlist, with beautiful new covers. It's the same with Bantam - they keep reprinting my early books, so when I pick up new readers, they can always order titles they've missed.
Did you like the cover of The Perfect Princess? Did you notice the jewel studded high-heeled shoe on a cushion? Well, in the original version of the book there was no jewel-studded shoe. When I saw the cover, however, I liked it so much that I decided to write the shoe into the book, yes, after it was finished and into the publisher.
What am I reading right now? The Lord of the Rings. Of course, it was the movie that got me started again, and not just me, but my whole family. We've been Tolkien fans for years. What's really gratifying is to see the next generation - my thirteen year old granddaughter - getting hooked as well. What stories! What myths! What an imagination!. And didn't Peter Jackson do a fantastic job transferring the book to the screen? I've watched the video so many times, I've memorized the script.
Warmest regards, Elizabeth Thornton

***In April, Kat Martin next Regency - era historical is out. Full of spys, a captivating heroine who does not like her name; a handsome, arrogant groom, who in reality is a British officer hunting a French spy. Kat's passion characterizations can keep one warm on a winter night (grin). I have a prereading copy here, will let you know what I think of it later.

Below is a message from Kat Martin about her new book Midnight Sun ......
Midnight Sun is a story inspired by a trip my husband and I took to Alaska. We drove all the way, staying in a camper on the back of our pickup truck, a journey I had wanted to make since I was 20 years old. A bonus was, the rugged 4,000 mile odyssey gave rise to Midnight Sun, the first book in a trilogy about three sisters who each vow to have one grand adventure before she settles down to a career.
Charity Sinclair is the first to quit her New York job and set off. She journeys to the wilderness of the great Northwest, something she has wanted to do since childhood. There she meets McCall Hawkins, a man who is running from his past and just wants to be left alone. But Call is drawn to the courageous blonde so determined to conquer the dangerous wild country around her.
In the end, even with Call's reluctant help, Charity's dreams of adventure lead her into something far more fearsome than the forest. And a killer who won't stop at anything to get what he wants.

***Jo Beverley News: I hope you haven't become too used to the flood of books, because life is about to return to normal! This year, there will be two Jo Beverley books, one at the beginning and one at the end. I do hope, however, that you have enjoyed the reissues and filled any gaps in your collection. What's coming soon?
Remember Tris Tregallows, the Duke of St. Raven; Lady Anne's foster brother in HAZARD? I'm sure you remember his intervention in their affairs when he was pretending to be Le Corbeau, the highwayman.
Tris's own novel, St. Raven, picks up there, because after dealing with Anne and Race, he went back to try again to hold up a coach and discovered a very difficult situation - a lady in the hands of a dissipated lord who Tris knows is on the way to an orgy. What can be do but rescue her, even though she protests.
Cressida Mandeville hates what she's doing, but it's essential, and she has a plan of escape. Then a highwayman interferes, and he turns out to be the Duke of St. Raven, a man so far above her touch that she's only seen him from afar. When he offers helf, she knos it's only for amusement, but she can't afford to reject it, especially as he is clearly is the expert guide to an orgy; so he claims. She'd be a fool to fall in love with such a man, though...
If you are curious about the Malloren featured in Winter Fires, it's not a Malloren, but a Trayce - Rothgar's mother's family, but the story takes place at Rothgar Abbey over Christmas.
To answer two other frequent questions, yes, I will write about all the Rogues in time, and yes, that includes Dare. I'll keep you posted, Jo.

***Sabrina Jeffries newsletter: "With UNTIL THE SEDUCTION finished and now titled DANCE OF SEDUCTION (not my idea, but okay, I guess), I've started the new book. I'm dying to talk about both of them, because they're both linked to the Swanlea Spinster books (although I promise that the one I'm writing now is the last of the series), but I don't want to spoil anything for readers before they read AFTER THE ABDUCTION. In a few months, however, I'll be chomping at the bit to tell you about DANCE (which is currently scheduled for April 2003). I am still playing catch up with the web page, but I did update several pages and put up a new Parasol Papers for AFTER THE ABDUCTION. In case you haven't seen them yet, my Parasol papers are whimsical fake newspapers I write for each book. So go check them out!" my website

***Fionna Hill (aka Ellen Pall) said, "The first mystery, "Corpse de Ballet" was published in June 2001 by St. Martin's Minotaur and was out in paperback in August 2002. (Same publisher.) The next in the series--it is called the Nine Muses Mysteries--is called "Slightly Abridged" (so far, anyway) and is due out early in 2003. I signed to do a third as well...then we'll see about the other six Muses.
My website will be reachable either through www.ninemusesmysteries.com or www.ellenpall.com. It does list all the Regencies, with covers displayed for most of them, capsule summaries and a few reviews as well."

***Carla Kelly, "I'll give you an advance preview on the "THE RETREAT", a Regency I am about to finish writing for Signet. The hero is a surgeon with Marching Hospital #8 in the Peninsula. He comes from a comfortably situated Catholic family in Scotland, but he hasn't been paid in six months, and boy howdy, could he and the others in the army could use some money. It figures in the story. I like poor but honest men. Not everyone's a wealthy duke."

***Samantha James announced that she will be writing three more historicals for Avon books, this time set in the Regency period. She's busy working on the first, a tale of the eldest in a family of three - two brothers and a sister.

***Ruth Langan news: 2003 brings more surprises!
"In April,HIGHLAND SWORD, Book 1 in my MYSTICAL HIGHLANDS series for Harlequin Historical, about a family of women with extraordinary gifts. Merrrick MacAndrew, a powerful Highland laird, is desperate to save his young son, and seeks out Allegra Drummond, known as a healer. Saving young Hamish MacAndrew isn't nearly as diffcult as healing the heart of his stern father. Especially since Merrick can't decide if the things he's feeling for this strange and fascinating woman are real, or simply the result of a spell cast by a witch.
In July, THE BETRAYAL, Book 2 in my MYSTICAL HIGHLANDS series. Grant MacCallum risks the fury of the dragon guarding the Mystical Kingdom in order to beg Kylia Drumond to accompany him to his home and determine the one who is betraying him to his enemies. Because she has seen his face sine she was a wee lass, Kyla knows that her future lies with this man. But she is ill prepared for the evil that stalks his kingdom.
In October, THE KNIGHT'S SEER ( my 70th book!) is the third in my MYSTICAL HIGHLANDS series for Harlequin Historicals. Gwenellen Drummond is a sweet pixie who can't seem to master any of the gifts that come so easily to her sisters. When her latest spell goes astray, she finds herself in a strange kingdom. The laird, Andrew Ross, is bent on avenging his father's death. When his father speaks to her from the grave, Gwenellen finally discovers her gift, only to fear that it will alienate the man who has quietly stolen her heart.
My dear readers, in all my books I try to share a sense of hope, that life can be better. Of joy, at the simple pleasures we take for granted. Of love. Not only the love of a man and a woman, but the universal love that mankind shares with one another. May all of my books help you experience hope, joy, and expecially." love, Ruth Langan Ruth Langan website

***One of my favorite authors --- Carolyn Davidson's newest book "Tempting a Texan" comes out in March from Harlequin Historicals. In a recent note from Carolyn, she had the following to tell me.
"Harlequin has been very good to me, providing me with lovely eye-catching covers for my stories. Enclosed is the newest, a cover flat I'm very pleased with. As you can see, "Tempting A Texan" is the title and, according to the back copy, a man named Nicholas Garvey is the hero. A more unlikely prospect for fatherhood would be difficult to find, but my heroine, Lin Donnelly is convinced he can be brought up to snuff. Thus begins my new release from Harlequin. I loved the hero, enjoyed watching him squirm as he discovered the amount of havoc two females were able to bring about in his nice, quiet, bachelor existence. Nicholas first intrigued me when I discovered him within the pages of "The Texann" last July. Number four in the group will be a July 2003 releases titled "Texas Gold." That book involves a marriage that seems damaged beyond repair, until a man and woman recall the wonder of love and find that perhaps it is not too late to begin again. Their discovery of passion's renewal offers new hope to Faith and Max, and gave me an opportunity to write their story.
Late in 2003 I will be included in A Christmas anthology, my share being a tale I call "A Time For Angels." A trip last summer to Denver resulted in a wonderful detour that took us into the foothills of the Rockies and my story was born there. It includes a woman whose hope for the future is badly frayed and a child who believes in angels. Happy Reading, " Carolyn.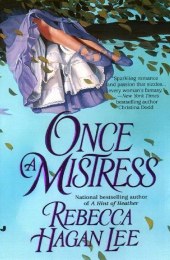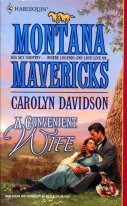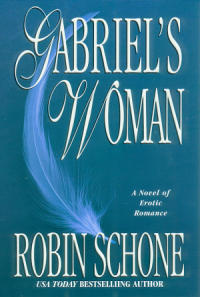 ***Susan Krinard has a new paranormal Regency book - "The Forest Lord". Here are a few of her remarks in a recent newsletter.
"I also just finished and turned in my contemporatry werewolf novella, "Kiss of the Wolf", to Leslie Wainger at Silhouette for the anthology "When Darkness Falls", to be released in October 2003. "To Catch a Wolf" my next historical werewolf novel from Berkley, is scheduled for September 2003. Two werewolf stories in a row this year!
Current and Future Writing Projects: I've been hard at work on my current manuscript, "Kinsman's Oath" the sequel to my novella "Kinsman" from the anthology "Out of This World. It has a projected release date of spring 2004. I am researching several future projects, including the next Fane novel (following "The Forest Lord"), a fantasy novel set in my own fictional "universe", and possible Kinsman sequels. My goal is to write two books a year beginning in 2003, one of which will probably be fantasy and one romance", Susan.
Susan Krinard's website

*** New author Lynn Connolly's YORKSHIRE came in May and is the first of a series set in 1750's. Vanessa (2003) is a Regency.

*** Carola Dunn has signed with Signet to write two more regencies. One will be a sequel to LIBBY'S LONDON MERCHANT and the other a book that takes place during the war in Spain. Carola said, "Two of my Regencies which have only appeared in hard cover are now available as e-books, for download, or on disk. The are MISS JACOBSON'S JOURNEY and THE FROG EARL, at www.BelgraveHouse.com --- At her website there is a list of all the new mysteries she is doing.

For those who have been trying to get M&B Historicals, as well as the Readers Choice editions, Harlequin Historicals have picked up a number of regencies from M&B, which is a new thing. If there are particular M&B historical authors or titles you want, ask Harlequin Historicals in Ny. Also you can buy them on the UK amason website http://amazon.co.uk."

*** Happy Reading! Marilyn