Favorite Authors Newsletter&nbsp&nbspBest viewed with Microsoft Internet Explorer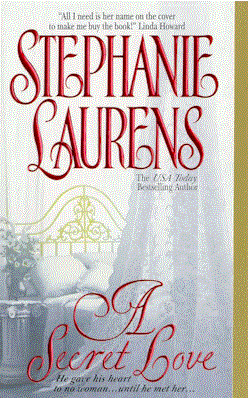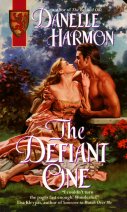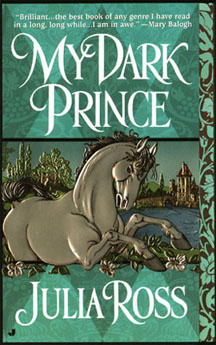 August 13, 2000 - Hi, welcome back! ***Elisabeth Fairchild's "Love Will Find The Way" (Grand Hotel anthology) was one of the most emotional stories I have read in some time! "I have a book in production, due 12-00, and it has some wrenching moments as well, she said. "Captain Cupid Calls The Shots" follows three young men just returned from battle, into the Vale of Eden (Appleby, Cumbria) where the wealthist of them Valentine Wharton, has invited the other two to stay. My editor like done of the secondary characters so much he will be getting a book of his own, but first comes a most unexpected Christmas book that is almost finished." ***Sherry-Anne Jacobs aka Anna Jacobs likes to write about Northern England. "Lancashire Lass" (9-00), "Seasons of Love" (12-00), and "Our Polly" (2-01). "I have another regency coming out the middle of 2001 from Severn House UK. This one is called "A Forbidden Embrace" and is about a young lady from the North of England. So many regencies have southern heroines, I wanted to redress the balance", Sherry noted.***Cathy Maxwell brings us up-to-date: the third book of the "Marriage" trilogy "The Marriage Contract" (2-01)is Anne and Lord Tiebauld's story. Cathy has signed another contract with Avon and is working on "The Spender Stud" (tentative title) (2002).***Ann Lawrence's sequel to VIRTUAL HEAVEN - VIRTUAL DESIRE is due out in August. She has a medieval historical romance due June 2001 "LORD OF THE MIST". *** Harlequin Historical has two series starting with Gayle Wilson and Ruth Langan respectively. Gayle Wilson had the following to say about her new books. "I have a new Regency set trilogy, THE SINCLAIR BRIDES, (from Harlequin Historicals) starting in June of 2000. The first is the only one titled, and it will be MY LADY'S DARE (HH #516). The other two books concern Dare's brothers. Hope you'll watch for these. Also I am doing an anthology, a Harlequin single title, with Mary Jo Putney and Merline Lovelace. BRIDES BY ARRANGEMENT will be out in September 2000, and my story is entitled "My Darling Echo." I'm very pleased that Harlequin is still committed to Regency era historicals " *** Ruth Langan's "Sirens of the Seas" is the set during the reign of Charles I of England. Three bold, daring sisters face unknown perils at sea as well as perils of the heart. Book 1, Sea Witch, August, 2000, Book 2, Sea Nymph, January, 2001 and Book 3, Sea Sprite, March, 2001. *** Carola Dunn has signed with Signet to write two more regencies. One will be a sequel to LIBBY'S LONDON MERCHANT and the other a book that takes place during the war in Spain.*** Casey Claybourne has a new book "A Thing of Beauty" due 10-00 from Berkley.***Julia Quinn's new book "The Viscount Who Loved Me" (where Anthony Bridgerton finally meets his match) coming out December 2000. She hopes to have the cover up sometime in August and the first chapter in October on her website.***JO BEVERLEY: "Zebra will be reissuing the first 3 Rogues stories. "AN ARRANGED MARRIAGE" was out December 1999 with "UNWILLING BRIDE" in December 2000 and "CHRISTMAS ANGEL" in December 2001. February 2001, there will be a novella in a collection called IN PRAISE OF YOUNGER MEN. Jo said there will be a regency historical which will link into the Company of Rogues books in March 2001.***Each of the Ballad Historical Books will be in addition to being a "stand alone book", will also be part of a two-to-six book series by the same author.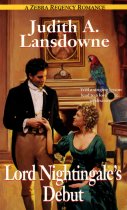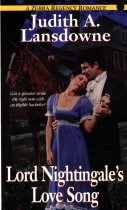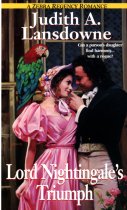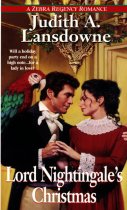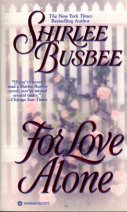 Deborah Matthews fourth book is due in 2-01, it's tentatively called "The Duchess and The Devil".***Wilma Counts' third book is "The Willful Miss Winthorp" comes in October and this Regency takes place mostly in the Peninsula. Her heroine has joined her soldier father there.***Connie Mason's A TASTE OF SIN is the first of three. The next book will be about the older brother Julian in 2001, Emma's story due 2002.***Sabrina Jeffries - "The first book in my Swanlea Spinsters trilogy has been moved up to a 11-00 release. But I don't have a title for it yet", she said. Sabrina has finished the first book of a trilogy due out Jan 2001 ("The Man of Affairs"). Sabrina also starting her latest historical romance, tentatively titled "The Highwayman's Son". ***Barbara Miller's next book is MY PHILLIPE by Sonnet 10-00. ***Stephanie Lauren's #6 installment of the Bar Cynster series is ALL ABOUT LOVE (Lucifer's story). Seven is Chillingsworth, #8 is Amanda, #9 Amelia, and #10 takes place at a later date and is about Simon. .***Nancy Bulter's "The Prodigal Son" is a sequel to "The Ramshackle Suitor". The hero is Roddy's mysterious one-handed valet. Nancy described him as wounded in body and spirit, a man at the end of his rope, who needs to come to terms with his past before he has a shot at any happiness. *** Joan Overfield aka Carolyn Madison wants readers to know she has plans for Lord Falconer and he is the hero of her next book "The Libertine and The Lady".*** Margaret Evans Porter has updated her website and includes information on her next historical "Improper Advances".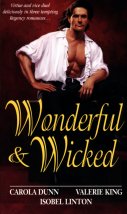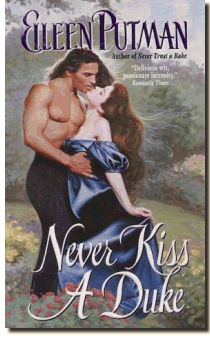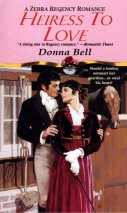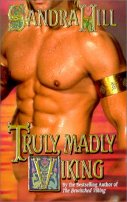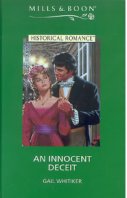 One of my old favorite Regency authors is Gail Whitaker aka Gail Crease. Here is what she said recently: "As to my next Regency title 'An Innocent Deceit', it's coming out in October with Mills & Boon Historicals. Unfortunately, M&B historicals aren't available over here, which is why there's been no mention of my last two Regencies either. They have to be ordered through Amazon's UK branch, and sometimes, they only list the hard cover version of it which sells for over $20.00! I do want to let Regency readers know I'm not dead! Hopefully a few of them have wonderful memories like yours! I also write as Gail Crease. I have my first contemporary paranormal romance coming out with Berkley's Magical Love line in October, entitled The Dream Spinner." ***DIANE FARR has "Once Upon A Christmas (10-00 Signet), plus a short story in the Regency Christmas anthology by Signet (10-00). Diane reports, "Some of you will be glad to know that Signet bought my proposal for the book about Lord Rival from "Falling For Chloe!" ***KATE HUNTINGTON, Zebra Regency author will have two new books upcoming "Lady Diana's Darlings" in July and "Mistletoe Mayham", Christmas 2000.***LAURA KINSALE's "Enchanter" (sequel to "For My Lady's Heart") is still in working stage. She did say that several of her books would soon be available as electronic reads and on-demand printings. This should make it easier to obtain some of the harder-to-find LK reads, she said. Laura is planning on a new webpage design under her own domain name with direct links to ordering sources. "If all goes well, this will happen early in 2000", she said.***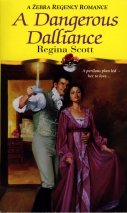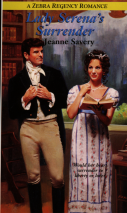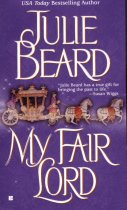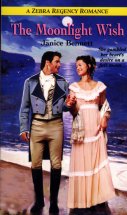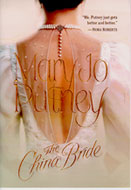 CANDICE HERN has a Signet Regency scheduled for February 2001, tentatively titled "The Last Season" It is the story a a shy mousy young woman who learns she has only 6 months to live and decideds to live it up! No, she doesn't die, but she does cause a lot of trouble before she realizes the doctor was wrong. Candice is also working on a long historical romance for Avon an unconfirmed early 2001 publish date. This is of a woman sold at auction by her husband. Title and date unconfirmed as yet.***MIRANDA JARRETT will have two Fairbourne books in the fall of 2000. "Starlight" and "Star Bright" are the first two stories of the next generation Fairbournes. ***SANDRA HINGSTON (aka MALLORY BURGESS), is working on a regency series for Dell. It is centered on girls at a (School for Scandal) young ladies academy.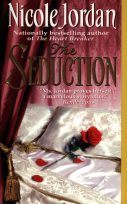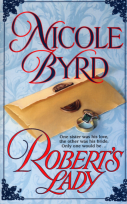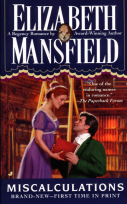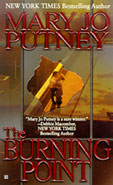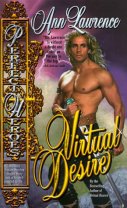 MARY BALOGH's "More Than A Mistress" has been put back to a September release and a hardback instead of a paperback. Mary hascompleted the sequel to "More Than A Mistress" - tentatively called "No Man's Mistress". "For those of you waiting for the sequels to "One Night For Love", I hope there will be good news. I really want to write Lauren's story next, and I know that I won't be satisfied until I discover exactly what happened to Gwendoline and what sort of happy ending is in store for her. I have another large and rambunctious family knocking at the door of my imagination, though. Perhaps I'll introduce them into Lauren's book and proceed with them from there." Mary reports. Mary said, "Dell is currently looking at 5 or 6 of my older books with a view to buying and reissuing them somewhere down the road. Nothing real definite this year, but I'm hoping."***JULIA ROSS's new book "My Dark Prince" will be out in August from Berkley.*** , .***Shelly Thacker's working title in progress is JUST BEFORE MIDNIGHT. ***JULIA LONDON's "THE ROGUES OF REGENT STREET: A DANGEROUS GENTLEMAN" (Dell 4-00). Julia's historical series for Dell explores the recklessness of youth as three men come to realize how easily life and love may be lost. Foundation for series is the death of one of the Rogues of Regent Street. Four men of privilege who have earned their reputations through reckless living and scandalous disregard for their positions in society. The needless death of Phillip Rothenbow sparks a chain of events that forces the remaining three to face their own mortality and the quality of life they have foolishly squandered. The first installment "A DANGEROUS GENTLEMAN" is Lord Albright's story after killing his cousin in a duel. The second book THE RUTHLESS CHARMER will be about Julian Dane, Phillip's constant friend 10-00. The third book THE BEAUTIFUL STRANGER is about Lord Arthur Christian, brother of Alex Christian from "WICKED ANGEL" mid 2001.*** Happy Reading! Marilyn