I have also written an SF romance which will be out in a collection called Irresistible Forces along with such wonderful company as Mary Jo Putney, Catherine Asaro, and Lois McMaster Bujold. I'll send along more news about that, too, when I have it.
What's next? I've just started a Malloren Christmas story for Christmas 2003. It's about his mother's family. A very difficult, but interesting lot!" There's a new web site for the authors who write for NAL, my publisher, and we have a contest going. Check it out. http://SignetNAL.home.att.net/

***Stephanie Laurens said, "It is very easy to get confused with all the differing dates publishers give us these days!

Number eight in the Bar Cynster series will be about Amanda, ON A WILD NIGHT (4-02), #9 Amelia's is ON A WICKED DAWN (5-02), and #10 takes place at a later date and is about Simon. THE PROMISE IN A KISS, a Cynster Christmas romance is about Helena, Devil's mother, later the Dowager, and Sebastian, 5th Duke of St. Ives icame out 11-01. A COMFORTABLE WIFE was published 1-02 by Harlequin Quality Paper Book. Then in July, FOUR IN HAND will be a Harlequin paperback reissue. November will bring THE PROMISE IN A KISS an Avon paperback issue of previous hardcover. Between February and April of 2003 - Simon's story as yet untitled and IMPETUOUS INNOCENT, a Harlequin paperback reissue. Phew!" Best wishes, Stephanie.

***Carla Kelly, "I'll give you an advance preview on the "THE RETREAT", a Regency I am about to finish writing for Signet. The hero is a surgeon with Marching Hospital #8 in the Peninsula. He comes from a comfortably situated Catholic family in Scotland, but he hasn't been paid in six months, and boy howdy, could he and the others in the army could use some money. It figures in the story. I like poor but honest men. Not everyone's a wealthy duke."

***Annette Blair has a new Regency Historical series starting in July 2002 with AN UNDENIABLE ROGUE and the second book following in October 2002 -- AN UNFORGETTABLE ROGUE. THE ROGUES CLUB (A Recipe for Fun): Take two irresistible rogues, add two spunky brides, and stir them into marriages of sheer inconvenience. Simmer with a handful of eccentric relatives, drop in a precocious child or two and as many pets of dubious ancestry. Then sit back, relax and smile, because your're in for a fun and sexy, Regency romp.

***Lynn Connolly, "I write historical adventure romances. My latest novel, the first of a new series set in the 1750's, is called "Yorkshire." It will be published by NovelBooks Inc on May 6th, 2002.

"When Rose Golightly accompanies her family on a visit to their cousins in Yorkshire, she doesn't expect a run down house and the love of her life, but this is what she finds. A double tragedy throws Rose into the company of Richard Kerre, Lord Strang, eldest son to the Earl of Southwood, when he is seriously wounded in the coach accident which leaves two people dead. But Richard is to marry the frigid Julia Cartwright in a few weeks, and has deliberately closed his heart to love. They discover that what at first appeared accidental was in fact a deliberate act of sabotage. Rose and Richard set out to solve the mystery. Can Rose trust her instincts, ignoring Richard's reputation as a seducer? Can they clear Rose's family name by discovering her cousins' killer?"

. Richard Kerre sprang fully armed out of my head, as it were, like Athena did from Zeusí. He wasnít the hero Iíd planned at all, but there he was, and heís doing very nicely so far. Itís set in a period I love - the mid eighteenth century. There are smugglers, highwaymen and aristocrats, all as real as I can make them. "

*** In May 2002, Harper Collins/Avon is launching a new line of historical romances for the young adult market. These books have all the emotion and tension of Avon's adult romances but focus on the sweetness of first love between two young people rather than a sexual relationship between two adults. The May launch includes three books: ANNA AND THE DUKE by Kathryn Smith, BELLE AND THE BEAU by Beverly Jenkins, and SAMANTHA AND THE COWBOY by Lorraine Heath. GWYNETH AND THE THIEF by Margaret Moore will follow in July 2002.

*** April Kihlstrom, "'The Soldier's Bride' is the end of my "magic" locket series. I hope you enjoyed the adventures of the Barlow sisters. Next, look for another Miss Tibbles story. Colonel Merriweather is asked to help catalog items from the war for the British Museum. Naturally, since Miss Tibbles is involved, nothing goes as expected! Look for news of upcoming books at my website."

***Candice Hern: In December, I signed a new 2-book contract with Avon, and I just completed the first of those books, tentatively titled THE BUSYBODY. The style of this book is much more in keeping with the lighthearted style of my short Regency romances, and not nearly as dark as THE BRIDE SALE. I hope readers will enjoy this comic road story; it was great fun to write. I don't know yet when it will be released (or if Avon will let me keep the title, which I love), but as soon as I know anything, I will post the info on my website. "

***Teresa DesJardien: "To keep me as busy as ever, I quickly had to write another book I'd contracted for with Signet. It will be coming out in July/2002, and will be called "The Former Fiance." It's a bodyguard book in essence (although the word "bodyguard" existed during the Regency, I felt it didn't work well in the context of the book, so I used instead the phrase "protective services"). That aspect, protecting the heroine, led to more research as well, which I rather enjoyed doing, because it was a bit more obscure. The hero and heroine end up spending quite a bit of time alone together in the book, as you can imagine, so I believe it made for great tension/attraction betweeen them."

***Deborah Simmons "Regency fans can look forward to THE LOVE MATCH, a Harlequin anthology coming in March."

***Elizabeth Thornton, "As soon as I finished THE PERFECT HUSBAND, I started on my next book, ALMOST A PRINCESS. The idea for this book started with the hero, Lord Caspar Devere, who has a supporting role in THE PERFECT PRINCESS. My agent, loved this character. She said he needed a book of his own, sexy, delicious and mysterious! So that became my starting point. Then a thought occurred to me, without meaning to, I've become involved in writing a series. It started with WHISPHER HIS NAME, skipped a book, continued with PRINCESS CHARMING, is set in 1816, with a war widow, who inherits a legacy and finds herself plunged into a deadly game of greed, lust for power and murder) is the first book in the series. But characters who appear in "PRINCESS CHARMING" (Richard Maitland and his bodyguard, Sergeant Harper) now become lead characters. Yes, Richard is finally going to get his own story (THE PERFECT PRINCESS) and his own leading lady. (He also appeared in "WHISPER HIS NAME"). And all because you, my readers, requested it. Next is THE PERFECT PRINCESS, and now ALMOST A PRINCESSS. All these books have heroes who are connected in some way to Special Branch (an invention of my imagination), a sort of Regency era hybrid between today's Scotland Yard and the real Special Branch. Americans should think forerunner of FBI. Each book stands alone."

***Mary Balogh has completed A SUMMER TO REMEMBER (Lauren Edgeworth's story -- that abandoned bride from ONE NIGHT FOR LOVE) due out August 2002. Mary said, "In this book, I am introducing a family of hellions, four brothers and two sisters. I am already rubbing my hands in glee over a prospective six books about the Bedwyns. The sixth book will be Angeline and Heyward's (the sister in MORE THAN A MISTRESS and NO MAN'S MISTRESS. I would have to go back in time with her story, of course since she is already married in the other two books. But she should be fun, so should the dry old stick, Heyward, the projected hero)-- a prequel to MORE THAN A MISTRESS and NO MAN'S MISTRESS. I am hoping that since Dell liked Lauren's story, they may let me do one about Gwen, as it was my original idea for Neville, Lauren, and Gwen's stories to be a trilogy."The first book of the Bedwyns is done and the working title is ANOTHER DREAM." "Dell is currently looking at 5 or 6 of my older books with a view to buying and reissuing them somewhere down the road. Nothing real definite this year, but I'm hoping," Mary said.

*** Diana Farr's next book will be giving us THE FORTUNE HUNTER from Signet this April and DUEL OF HEARTS in October.

***Julia Quinn, "I'm thrilled to tell all of you who have been asking me to write a romance for Ned Blydon, that his story will be coming sooner rather than later. I don't have any firm information (either title or publication date) but I promise I'll post to my website just as soon as I know. For those of you unfamiliar with Ned, he played a prominent role in my first three books: SPLENDID, DANCING AT MIDNIGHT, and MINX. In book news: you can see an alternate ending to HOW TO MARRY A MARQUIS (on Amazon)! Don't worry, it's still ends happily. The epilogue in HTMM is actually the second one I wrote. The first epilogue has been sitting on my computer for years", Julia said. And yes, Colin will have his own book. Julia said, "ROMANCING MR. BRIDGERTON will go on sale in summer 2002".

*** Julia Ross (aka Jean Ross Ewing); "My next book, THE SEDUCTION, will be a Berkley trade paperback released in June 2002."

***Gail Whittaker's THE GUARDIAN'S DILEMMA will be a Harlequin Mills & Boon in March of 2002.

***May McGoldrick will be going to Ireland in THE REBEL (July 2002) and then back Scotland for a trilogy that includes stories of characters from THE PROMISE (this was the first foray into Georgian England for writing team of Nikoo and Jim).

***Rebecca Hagan Lee, "This has been a very eventful year for me...ONCE A MISTRESS (set in 1818) is the first book in a series involving the heirs of George Ramsey, the fifteenth Marquess of Templeston, a legendary gentleman with an extraordinary love for his rather unique family. The second book EVER A PRINCESS comes from Berkeley/Jove in February 2002. The third, ALMOST A GENTLEMAN is tentatively scheduled for the fall of 2002, which will mark my tenth year as a published author."

*** Judith A. Lansdowne's : April of 2002 will be SHALL WE DANCE from Zebra Historical (the sequel to My Fair Lord Quiggley).

*** Samantha James announced that she will be writing three more historicals for Avon books, this time set in the Regency period. She's busy working on the first, a tale of the eldest in a family of three - two brothers and a sister.

*** Donna Simpson's (aka Charlotte Bennett) : February 2002 will see "A RAKE'S REDEMPTION" release. Donna said, "I have just signed another contract with Kensington for a full-length Regency novel entitled "A COUNTRY COURTSHIP". It is a sweet tale of mistaken identity and love, and is written along the theme of "She Stoops To Conquer", for anyone who has ever aread that piece of 18th century comedy."

***Dorothy Compton will have TWO FOR THE SHOW released by Awe-struck Pub. Inc in February 2002.

***Julia Justiss's MY LADY'S PLEASURE is a 6-02 Harlequin Historical .

For those who have been trying to get M&B Historicals, as well as the Readers Choice editions, Harlequin Historicals have picked up a number of regencies from M&B, which is a new thing. If there are particular M&B historical authors or titles you want, ask Harlequin Historicals in Ny. Also you can buy them on the UK amason website http://amazon.co.uk."

Nicola Cornick recently said that she had confirmation that The Steepwood Scandal Regency series would be coming out in the US Harlequin Reader Service one book per month from June 2002. No plans yet for it to go retail. More information on the series can be found on Nicola Cornick's website.

***Jaclyn Reding, "I am looking forward to my newest release - THE PRETENDER. This is the first story in a new series of novels I am writing featuring the daughters of a very powerful English duke. THE PRETENDER features the duke's eldest daughter, Lady Elizabeth Drayton, who tries to teach her father a lesson...and ends up being the one caught! Don't despair, she gets a handsome Highlander in the bargain, along with some bonnie adventures on the Isle of Skye. I've just posted an excerpt as well as the cover art on my website .

***Julie Byrne will be having a new release in July titled AN INDEPENDENT LADY. Julia is also an Australian M&B author.

*** Elizabeth Bailey is an English writer for M & B Regencies.

***Anne Gracie has a contemporary comedy (9-01) HOW THE SHERIFF WAS WON from Harlequin Duets, and another historical in (9-01) AN HONORABLE THIEF. AN HONORABLE THIEF will be out July 2002 by Harlequin Historical.

***Shannon Donnelly, " I'll have A MUCH COMPROMISED LADY in spring 2002 by Zebra (a Valentine's story, and two more Regencies out in 2002!"

. *** Susan Krinard, "My next novel, the third in my historical werewolf trilogy, will be out in October from Berkley: SECRET OF THE WOLF, Quentin's story. In the meantime, I'm working on the next book, a non-werewolf historical fantasy that still has strong ties to nature and animals. There is also magic and shapeshifting. It's to be set in Regency England --THE FOREST LORD (a paranormal Regency) my first "stab" at that time period, so I'm up to my ears in research!"

***Elizabeth Mansfield is working on a new Regency tentatively titled GIRL IN THE PERSIAN SHAWL.

*** *** Katie MacAlister will be releasing NOBLE INTENTIONS in February 2002 from Dorchester. It is first in a trilogy. Katie said,"The Noble books will be: Noble Intentions (Feb. 2002), Noble Destiny (May 2003), Noble Pursuits (early 2004, probably Jan/Feb), There's a fourth Noble book, but I haven't started work on that yet, and I have no idea when it would come out beyond guessing late 2004."

*** Victory Malvey TO CATCH A BRIDE in October 2002 from Sonnet.

***Debra Lee Brown. " I am working on the third and final book in my Scottish medieval trilogy that began with my first release, THE VIRGIN SPRING, then THE MACKINTOSH BRIDE. The trilogy features three brothers; Gilchrist, Iain and Conall; who become entangled with three very different women. A ROGUE'S HEART is due out 2002. Meanwhile, I've sold my first romantic suspense novel. ARTIC HEAT, scheduled for late next year, it is set on offshore Alaskan oil rig in the dead of winter; it's part mystery, part suspense and all romance!"

***Elaine Coffman has a new four book series called THE ITALIAN CHRONICLES. THE FIFTH DAUGHTER, the first of the series will be in the stores end of October. She is now working on the second book, tentatively titled THE BROKEN APHRODITE.

*** Connie Mason,"Julian's story, A BREATH OF SCANDAL, out in March 2001, has the third sequel - A TOUCH SO WICKED (located in Scotland) early in 2002."

*** Mary Jo Putney, "I'm just starting the third of the historical Bride Trilogy. (Or series? We'll see! The working title is THE BARTERED BRIDE, and it's an adventurous story featuring Gavin Elliott, the Scottish-American merchant and sea captain from THE CHINA BRIDE. He meets his fate in Amy the heroine's daughter from SHATTERED RAINBOWS of my Fallen Angels series. This won't be out till early 2002. The paperback release of THE CHINA BRIDE is scheduled for next August. SILK AND SHADOWS, the first book of my Silk Trilogy, did very well so the second in the series, SILK AND SECRETS, will be out from Signet in November with a lovely new cover. (Both SILK AND SECRETS and the first of the trilogy, VEILS OF SILK, are still in print with the original covers if you read the first book and don't want to wait for the rest of the series.) THUNDER AND ROSES will be reissued 3-02 by Signet.

*** Carola Dunn has signed with Signet to write two more regencies. One will be a sequel to LIBBY'S LONDON MERCHANT and the other a book that takes place during the war in Spain. Carola said, "Two of my Regencies which have only appeared in hard cover are now available as e-books, for download, or on disk. The are MISS JACOBSON'S JOURNEY and THE FROG EARL, at www.BelgraveHouse.com --- At her website there is a list of all the new mysteries she is doing.

*** New author Lynn Connolly's YORKSHIRE comes out next May and is the first of a series set in 1750's. Vanessa (2003) is a Regency.

*** Wilma Counts, "THE TROUBLE WITH HARRIET" is the sequel to "THE WAGERED WIFE" and is the story of Trevor's brother Marcus, his precocious ward and the troublesome woman with whom he shares guardianship with." "My November release is MISS RICHARDSON COMES OF AGE and is Annabelle's book". "I didn't have a book for Charlotte, I think I am too far away from that "family" to keep them in character, so to speak. However, I THINK Theo, the friend with whom Trevor (Wagered Wife) goes to the Peninsula, will be the hero of my second historical. So far I plan for it to be about labor problems in the midlands near the end of the Regency".

*** Sandra Hill's newest is MY FAIR VIKING. This is Adam the Healer's story; he was a secondary character in THE OUTLAW VIKING and THE BEWITCHED VIKING. This book marks a different direction for me as well since it is a female Viking story. Picture Adam (who is not a small man) being kidnapped by a Viking warrior princess...an Amazon-like woman who is perfectly capable of hoisting my hero over her shoulder and carrying him off to her longship. I describe this book as a combination "My Fair Lady," Pygmalion, Calamity Jane and Xena: Warrior Princess. Laughter is guaranteed. I also have a humorous Christmas anthology coming next October in collaboration with the hilarious Trish Jensen and Kate Holmes (aka Anne Avery). Still on the drawing boards (in other words, not written) are: a sequel to THE LAST VIKING and TRULY, MADLY VIKING, involving the third brother, Magnus; a sequel to THE LOVE POTION, involving Luc's brother, Remy; and a sequel to FRANKLY, MY DEAR and SWEETER SAVAGE LOVE, involving more of the Baptiste family", Sandra reports.


***Deborah Hale, " my seventh book for Harlequin Historicals is CARPETBAGGER'S WIFE, and hopefully another Regency or Georgian-era story after that."

***Cathy Maxwell brings us up-to-date: I've signed another contract with Avon and am busy working away on a new book scheduled for 2002 tentatively titled THE SPENDER STUD. We'll see if the title sticks.

*** Ann Lawrence's Her virtual reality series will have a third book in June 2002. Titled "Virtual Warrior" it is the story of Neil from "VIRTUAL DESIRE" who have not only given up on love, but is consumed with the idea he has failed the ones most close to him. He would like to live a life without responsibility or pain. You must go to Ann's site and see the cover for THE LORD OF THE MIST!! My favorite model! (sigh, grin).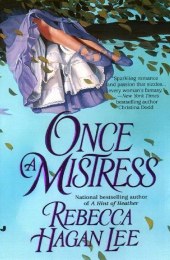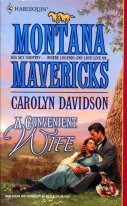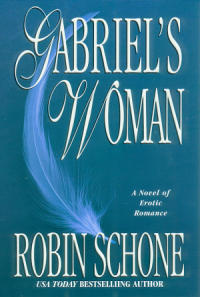 ***Melanie George, " HANDSOME DEVIL is book two in the "Devil" series. I've been asked to extend the series to three books. Book three THE DEVIL'S DUE, out in November. The first "Devil" book, DEVIL MAY CARE, is still available."

*** THE DUKE is Book 1 in Gaelen Foley's new series, the Knight Miscellany series. The next two stories in the the Knight Miscellany series, are about the dangerous, irresistible twins of the Knight family returning from the Napoleonic wars, one a hot-blooded soldier, the other a cool, cunning spy...LORD OF FIRE and LORD OF ICE.

***Each of the Ballad Historical Books will be in addition to being a "stand alone book", will also be part of a two-to-six book series by the same author.


***Karen Ranney, "The Highland Lords" series starts with ONE MAN'S LOVE 4-01 and book #2 is ONE MAN'S TEMPTATION 4-02." She is running a contest on her website (click here) for an autographed copy of "ONE MAN'S LOVE". Karen said, "I am very pleased to announce that I've signed another three book contract with Avon."

***Amanda Quick SLIGHTLY SHADY (hardcover Bantam spring 2001) The first book in Amanda Quick's new Regency romantic-suspense series featuring Lavinia Lake and Tobias March.

***Laura Kinsale's ENCHANTER (sequel to FOR MY LADY'S HEART) is Allegreto's story, set in the late 14th century. The manuscript is scheduled to be completed by April, 2001, although a publication date has not been set.

***From a recent newsletter, Patricia Veryan reported she has submittted the outline for another book, tentatively entitled THE RIDDLE OF THE DEPLORABLE DANDY, which is a sequel to SHIPWRECKED SPINSTER," she said.

*** Sandra Hingston (aka Mallory Burgess), "Those who are wondering whose story will come next in the School for Scandal series, I'm pleased to report that I've finished the second book, How to Redeem a Rogue, in which bitchy Katherine Devereaux finally learns to be a human being and, in the process, makes her peace with Gwen and Bess. Oh, and I nearly forgot,there's a man in there, too. His name is...well, nobody's sure what his name is, least of all Katherine. "

***Shelley Bradley said, " Thanks for asking. STRICTLY SEDUCTION will be out in April, but is actually set in 1834, just a bit pre-Victorian. I will also have a follow up out next September called STRICTLY FORBIDDEN, set in 1836. I also have a Victorian Christmas book out currently. A CHRISTMAS PROMISE hit stores earlier this month. released. You and several others have asked for another Regency, so I might do that. I enjoyed it the first time, so why not?"

***Margaret Moore has a second medieval for Avon, tentatively titled "THE BRIDE AND HER BARON". It is a sequel to THE MAIDEN AND HER KNIGHT, which will be out in October. If you'd like to read an excerpt, or see the covers, here's a link to her website.

*** Jo Ann Ferguson,"I have the following books coming out in 2001 and 2002,HIS LADY MIDNIGHT November Zebra Regency, A GUARDIAN'S ANGEL (1-02 Zebra), CALL BACK YESTERDAY (aka J.A. Ferguson) TBA ImaJinn Books 2002,DAUGHTER OF THE FOX (wa J.A. Ferguson) TBA ImaJinn Books."

***Shelly Thacker's working title in progress is JUST BEFORE MIDNIGHT.

*** Sherri Cobb South, "FRENCH LEAVE" is the story of Lord Waverly, the villain from "THE WEAVER TAKES A WIFE". It's four years later, and Waverly is living in France, where he becomes entangled in assisting a very young nun to escape from a convent. She persuades him to escort her to her English grandfather (her father was English), but when they get there, Grandpa's dead, so Waverly is stuck with marrying the girl, since he finds (to his surprise) that he's not dishonorable enough to abandon her alone in a strange country."

*** Happy Reading! Marilyn